Decal Application Instructions
What you will need:
Measuring tape, pencil, painters tape, squeegee, rubbing alcohol, cleaning supplies (Rapid Tac or baby shampoo or alcohol)
Make sure the temperature is moderate - between 50-80 degrees Fahrenheit.
Mark the area with a pencil or use tape for easy and accurate positioning.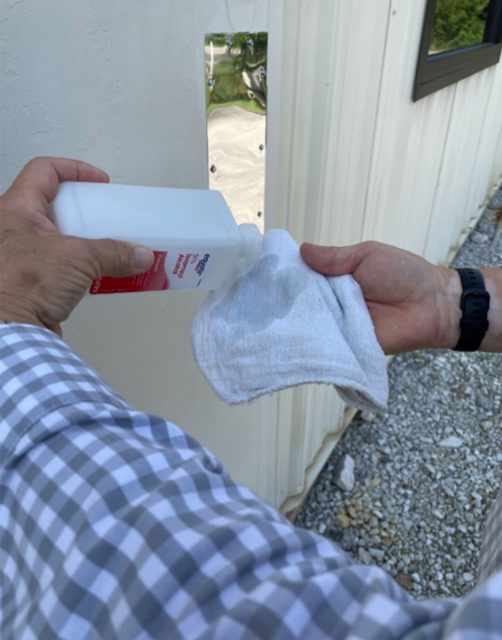 Wash the surface with an ammonia-free cleaner to remove any dirt, grease, oil, wax, or foreign matter.
Then spray or wipe the area with rubbing alcohol. DO NOT USE WINDOW CLEANER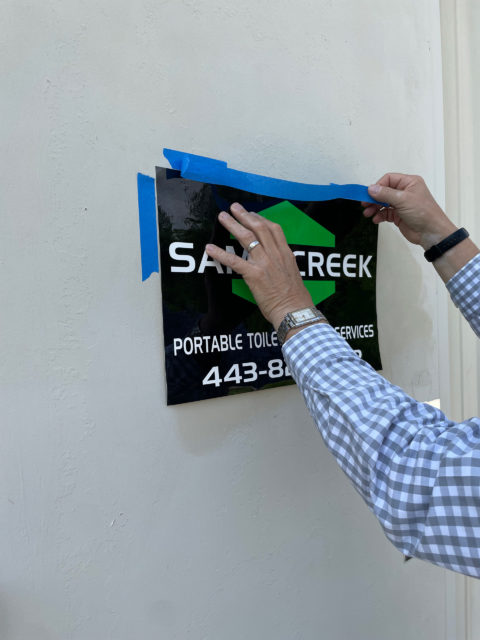 Leaving the backing paper on, place the decal where you would like to apply it. Place a piece of tape along the top edge of the decal, creating a hinge.
Lift the decal, as if it is on a hinge and peel off the backing paper.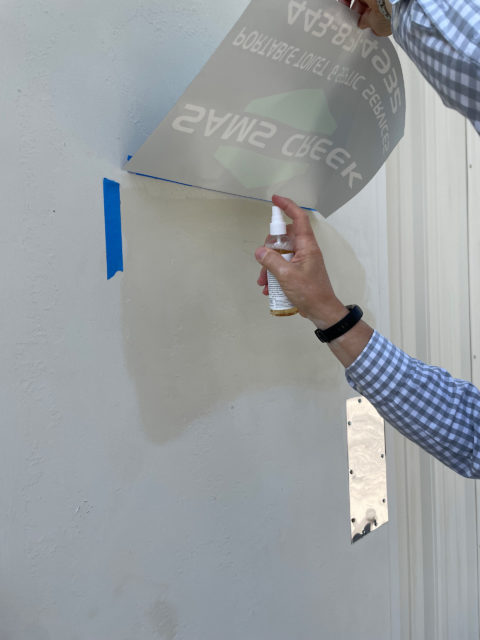 Spray the surface with Rapid Tac Fluid OR use a bottle filled with water, 1/ tsp of baby shampoo and 2 tsp of alcohol.
While holding the bottom edge of the decal, slowly lower the decal to the surface and use a squeegee to remove bubbles.
Remove the masking/painter's tape hinge from the top of the decal.
Use the squeegee to remove any bubbles. Allow 24 hours before washing or rough handling.