Our story started 23 years ago when we began providing quality decals to our customers as Dynamic Decals. Dynamic's acquisition of Contek in 2009 continued our growth. We rebranded ourselves as Dynamic Print + Promotions in 2018 because we wanted our name to better reflect Dynamic is a full-service printing company, offering a full line of promotional products to help our customers grow their brand.
Then, in 2021 with the reacquisition of Dynamic Displays & Graphics, we now have the ability to offer a full line of portable trade show products and exhibit management. Our clients can take the promoting of their brand to their next event.  This has opened the door to companies needing our skills of storing and managing the ins and outs of their trade show hardware.
We have a strong desire to help businesses grow and believe in making our customers' brand strong while providing customer service that is second to none.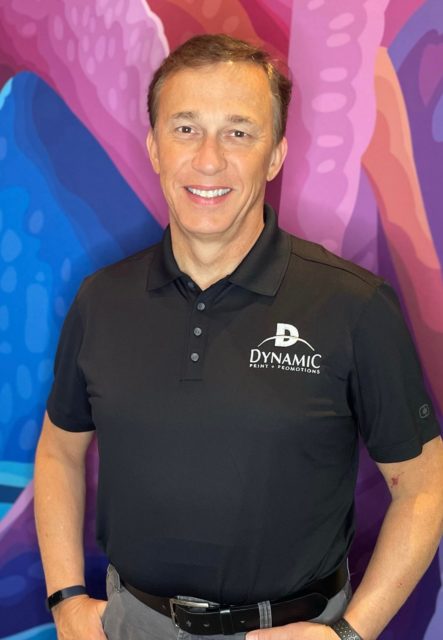 "When I pose something that is a little unusual, they gobble it up and say, "Let's see what we can do for you!" Without reservation, I can say that Dynamic saved us many times over."
Carol Stanley
Stash Sporting Goods Inc.